After the recent tragic events in Seoul, I was asked for comment by a number of media outlets (perhaps due to our early work on crush, plus Twitter engagement). I wrote an article for The Conversation, was quoted in The Washington Post (here, here, here), WIRED, The Telegraph, and made a number of recorded appearances on TV/radio/online shows.
Suddeutsche Zeitung article featuring our work on a Turing Test for crowds (27/7/20) (German language, but Chrome can auto-translate).
Sunday Times Magazine feature article profiling our work on unconventional computing (29/3/15). PDF version.
Guardian features Beta-Life in the "best science fiction in January round-up" (16/1/15).
Times Higher Education campus round-up (12/1/12), highlighting our work on crush prediction.
Guardian article profiling BACTOCOM.
BBC news and Manchester Evening News articles on BACTOCOM.
Forthcoming events
Previous events
Booking
For school/college events, please see my Speakers for Schools page.
For any other events, please contact me directly.
Broadcast Media
TV
I was the scientific consultant for Danger Decoded, a TV series shown in over 170 countries on the National Geographic Channel (MMU press release).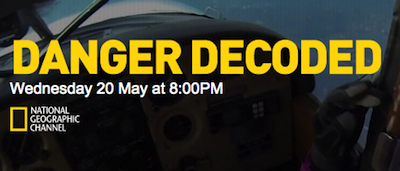 I was interviewed on BBC North West Tonight, talking about the "dark web" (9/4/15):
Radio
We (co-author Sarah Schofield and I) appeared on BBC Radio 4 Open Book with Mariella Frostrup, talking about Beta Life (27/11/14):